Thankful Orchids
Thankful orchids are better than any words to tell about feelings and heartstrings
Why send orchids in gratitude?
– to cheer up
– to show your appreciation
– to help you in the future
But surely, whatever the reason, you will always get a positive response.
When you thank a person with flowers, they feel appreciated and needed. That wonderful feeling is sure to make their day better and lift their spirits.
Need orchids as a thank you? Contact us, we will make you a composition, to which no one will stay indifferent.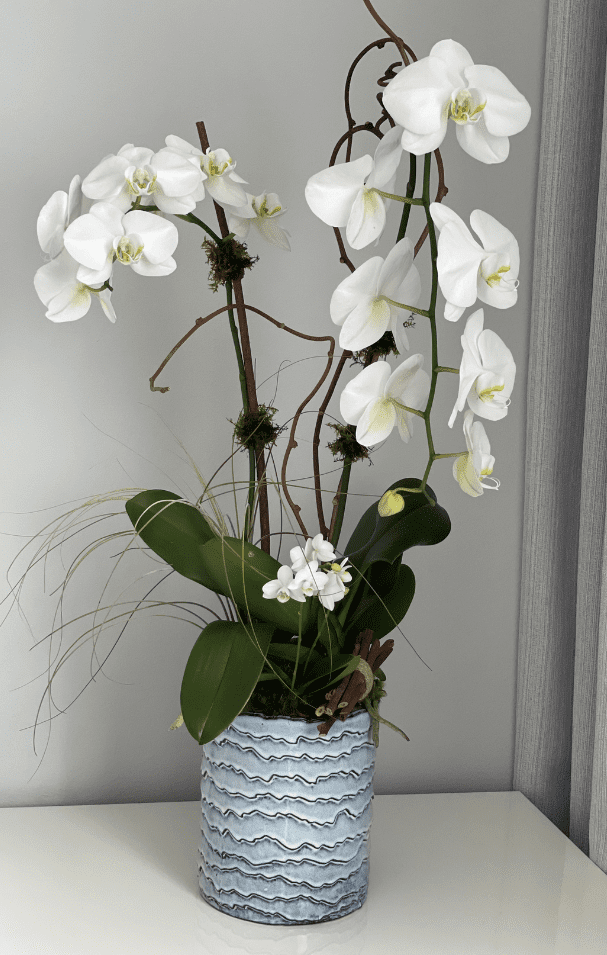 Orchid arrangement will always be a welcome, sought-after and pleasant gift for birthdays
We will contact you to discuss the details