Thankful Orchids
Thankful orchids are better than any words to tell about feelings and heartstrings
Why send orchids in gratitude?
– to cheer up
– to show your appreciation
– to help you in the future
But surely, whatever the reason, you will always get a positive response.
When you thank a person with flowers, they feel appreciated and needed. That wonderful feeling is sure to make their day better and lift their spirits.
Need orchids as a thank you? Contact us, we will make you a composition, to which no one will stay indifferent.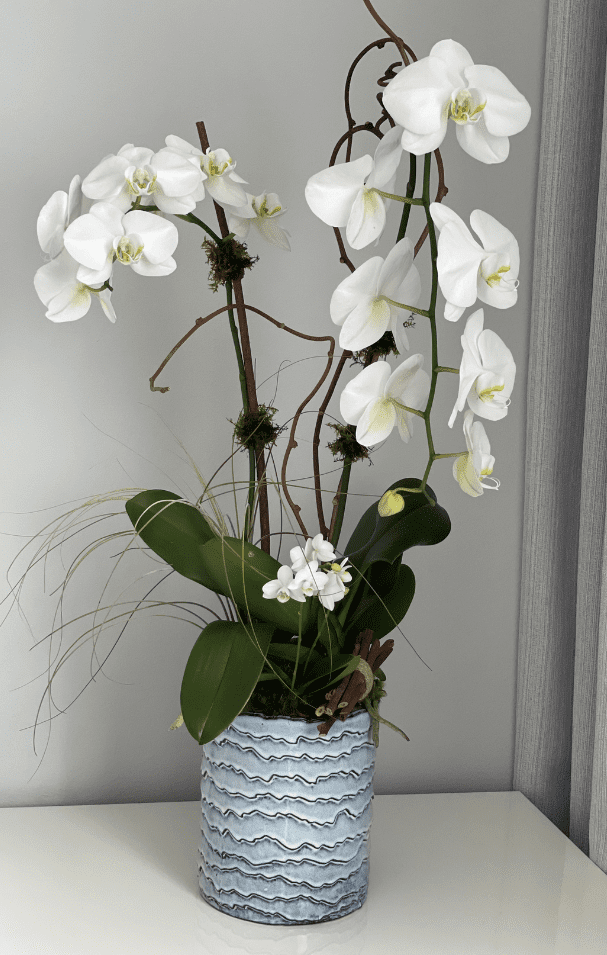 Order Thankful Orchids Composition
Thankful Orchids are a beautiful way to express gratitude and appreciation. They are also a symbol of elegance and sophistication, making them the perfect gift for any occasion. When you present someone with an orchid, it can be a sign of respect and admiration, as well as a way to show your appreciation for their efforts. The thoughtful composition of these flowers can make them even more meaningful and special, making them the perfect choice for expressing your gratitude.
The Most Popular Flower Arrangements
Sending flowers is a great way to show your appreciation for someone. Thankful Orchids are a popular choice for expressing gratitude and admiration, as they are associated with beauty, love, and strength. They make a lovely gift that will be remembered and appreciated by the recipient. With their bright colors and unique shapes, Thankful Orchids can be used to show your appreciation for someone special in your life. Whether it's a friend, family member or colleague, sending them a composition of these beautiful blooms will let them know just how thankful you are for their kindness and support.
Visit our Instagram www.instagram.com/Viva_orchids/